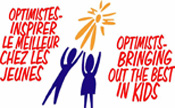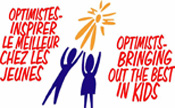 This page is dedicated to the optimist members of the Optimist Club of Evansville,
Downtown, who faithfully served our club and the youth in our community.
Their memory is cherished by all members. They will not be forgotten. Each
Memorial Day Weekend, our members place an American Flag and our club
identification on all of the graves of members who have proceeded us.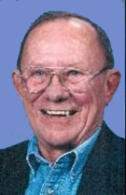 Gene A. Melchoirs
Gene A. Melchiors, 87, of Evansville passed away Monday January 5, 2015 at St. Mary's Medical
Center. He was born July 21, 1927 in Sioux City, IA to the late Fred A. and Cecilia (Braunger)
Melchiors.
Gene attended Cathedral High School in Indianapolis where he played football and graduated from
Purdue University. He served in the US Navy during both WWII and the Korean War. Gene was an
engineer for Whirlpool for 37 years. He was a member of St. Mary's Catholic Church, Knights of
Columbus council #565, and Germania Maennerchor.
Gene was also a member of the Downtown Optimist Club of Evansville for 25 years joining on February
1, 1989. Over the years he served in many capacities including being on the board of directors, and
Chairman of our Salvation Army Bell Ringers for many years. One distinction was that Gene was
Sargeant of Arms for one year. He "earned" the name of ..."Mean Gene the Fining Machine" as he
fined members for various reasons...all in fun, though.
Gene was an avid Purdue fan. There was some rivalry between him and the IU members.
Gene was preceded in death by his parents; wife, Millie Melchiors; brother, Jerry Melchiors and sister
and brother-in-law, Nancy and Bill Metzger.
He is survived by his sons, Thomas Melchiors of Louisville, KY, Michael Melchiors (Marj) of Dewey, AZ
and Joseph Melchiors (Rebecca) of Atlanta, GA; daughters, Elizabeth Melchiors of Evansville, Sarah
Vinnedge (John) of Winslow, IN and Carolyn Demas (David) of Westfield, IN; grandchildren, Josh,
Hannah, Madelyn, Marissa, Hadassah and Matthew Melchiors, Alec Smith, Carly, Grace and Nicholas
Demas; great grandchild, Haven Melchiors; sister, Jo Stumpf (John); sister-in-law, Janie Melchiors and
nieces and nephews.
Visitation wasfrom 2:00 - 8:00 pm Thursday January 8, 2015 at Ziemer Funeral Home East Chapel, 800
S. Hebron Ave., Evansville, IN 47714 with a memorial service at 7:00 pm. Visitation will continued from
9:30 - 10:00 am Friday at St. Mary's Catholic Church, 613 Cherry St, Evansville, IN 47708.
A Mass of Christian Burial was held at 10:00 am Friday January 9, 2015 at the church with Fr. David
Martin officiating.
Entombment was at Park Lawn Mausoleum where the Retired Veteran Memorial Club conducted
graveside services.
Memorial contributions may be made to St. Mary's Catholic Church, Food Pantry, 613 Cherry St,
Evansville, IN 47708 or Wounded Warrior Project, P.O. Box 758540, Topeka, KS.
Condolences may be made online at www.ziemerfuneralhome.com
Published in Courier Press on Jan. 7, 2015
Daniel Frederick Korb, 83, of Evansville, died Sunday, May 10, 2015, at St. Mary's Medical Center.
He was born October 17, 1931, at Deaconess Hospital in Evansville to the late Sylvester Daniel and
Grace Virginia (Baird) Korb. He was a graduate of Stanley Hall Grade School and Bosse High School
in Evansville.
Dan received his bachelor's degree in economics/political science from Wabash College in
Crawfordsville, Ind., in 1953. During his college years, he was a four-year member of the glee club as
well as a member of Blue Key, Phi Gamma Delta fraternity and the magazine staff.
He was an Army veteran, serving from 1953 to 1955 in France at the Trois Fontaines Ordnance
Depot in BarleDuc near the West German border. He enjoyed weekend trips to Paris and other points
of interest while stationed there.
Upon returning to the U.S., he was employed by Permanent Savings Association, which later
became Permanent Federal Savings and Loan and subsequently Permanent Bank. During his
employment, he served as assistant branch manager, branch manager, treasurer, secretary-
treasurer, vice president and member of the board of directors, retiring in 1993 after a 40-year career.
Dan was baptized in his teens at First Christian Church in Evansville. He was a 59-year member of
First Presbyterian Church, serving as trustee, elder, treasurer and personnel committee chairman
and was a 40-year member of the choir.
He was a member of the Downtown Optimist Club for over 40 years (serving as president in 1977 -
78). While a member Dan was very commited to the club and particpated in most of the activities.
Dan was also a member of the Evansville Association for the Blind board, the Old Courthouse
Preservation Society, the Kennel Club and Phi Gamma Delta.
He enjoyed traveling, particularly to the Southwestern U.S. and to England and Scotland. He
delighted in spending time on the beach at Lido Key near Sarasota, Fla., being in New York City and
San Francisco, attending theater and concerts, reading about the Civil War and listening to jazz
performed by Dave Brubeck, Paul Desmond and Stan Kenton.
Dan was an enthusiastic fan of the St. Louis Cardinals baseball team and was something of a sports
trivia expert. He also remembered everything about his own personal family history, including specific
dates.
He is survived by his wife of 59 years, Marjorie Douglass (Rowe) Korb; his son, Daniel F. Korb Jr., his
wife, Susan (Roessler) Korb, of Evansville, and their children, Emily and Andrew; his son, Robert
Douglass Korb, his wife, Lori (Howard) Korb, of St. Louis and their children, Elizabeth and Samantha;
his brother, Donald B. Korb, of Evansville; and his brother and sister-in-law, David J. and Doris Korb,
of Bicknell, Ind.; brother and sister-in-law, John and Leslie Rowe, of Pisgah Forest, N.C.; and nieces,
nephews and many cousins.
Funeral services were held 11 a.m. Monday, May 18, 2015, at First Presbyterian Church, 609
Southeast Second Street, officiated by the Rev. Kevin Fleming, with private burial at Oak Hill
Cemetery. Friends visited Sunday from 2 to 5 p.m. at Alexander East Chapel, 2115 Lincoln Ave.
Memorial contributions may be made to the Music Fund of First Presbyterian Church, 609 Southeast
Second Street, Evansville, IN 47713 or the DowntownOptimist Club Foundation, P.O. Box 15905,
Evansville, IN 47716.
The family would like to extend a special thank you to the nurses and staff at St. Mary's Medical
Center, Signature Health Care of Newburgh and Asera Hospice for their personal and wonderful care
of Dan.
Condolences may be made online at
www.AlexanderEastChapel.com
.
Published in Courier Press on May 15, 2015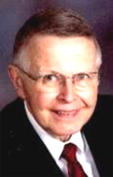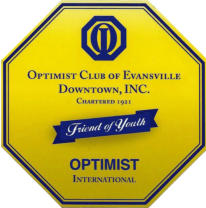 John Robert Schuck, of Evansville, Indiana, died peacefully and went to be with the Lord in
Heaven on June 8, 2017. He was born March 18, 1930, in Chicago, Illinois, to Evermont
Henry and Esther Marie (Johnson) Schuck. He was a graduate of Arsenal Technical High
School in Indianapolis, Indiana, and a graduate of Northwestern University with a B.S. degree
in Business Administration. In 1953, he was awarded his degree of Certified Public
Accountant.
After moving to Evansville, John became controller for Deaconess Hospital. He left
Deaconess to become a partner in Delux Industries, Inc. in 1972 John owned SMI
Manufacturing, The Mailroom, Inc. & Schultz Printing. In 1974, John was very instrumental in
helping Dr. Emil Weber, Dr. Franco, Dr. Kruger and a couple of other Doctors purchase,
arrange and facilitate delivery from Europe the second CT Scanner into the United States.
The CT Scanner was kept and used in the basement of St. Mary's Hospital. The medical
group had to travel to NYC and Atlanta for training and to read the images produced.
He was not only a successful entrepreneur and businessman, he was also a successful
inventor. Among his patented inventions was a breaking system for towing a vehicle behind a
motor home. He also greatly enjoyed mentoring others.
He was a member of Bethlehem United Church of Christ. He was a member and past
President of the Evansville Downtown Optimist Club and a member of the Sertoma Club. He
was a member of Evansville Country Club, Oak Meadow Country Club, Rolling Hills Country
Club and The Evansville Kennel Club.
He enjoyed working on the trees and property at his home on Browning Rd in
McCutchanville. He also enjoyed playing bridge with his late wife Jean and their friends. John
marveled, loved and had a great respect for all nature, especially birds, animals and plant life.
He loved wood working and making things. His family always said, "only Kuester's Hardware
Stores has more tools than Dad". John and his late wife Jean loved to travel by Recreational
Vehicle. He and his family traveled extensively in the United States. He and his wife Jean
visited all 52 States and enjoyed many international trips as well.
John is survived by his 4 children Sally Schuck, Peggy (R. Jack) Lewis Jr., David Schuck,
Peter (Leslie) Schuck; 7 grandchildren Thomas Parkinson, Sarah VanVorst, Christina Martin,
Brent Schuck, Kyle Schuck, Jacqueline Schuck and step grandson R. Jack Lewis III; and
several great-grandchildren.
John was preceded in death by his wife of 64 years, Jean on January 21, 2013, and by his
brother Richard Schuck in 1984.
Most importantly, John was a loving husband, father, grandfather and friend to many. He joins
many of his friends and his loving wife in Heaven.
A memorial service to celebrate John's life was held at 5:30 PM at Bethlehem United Church
of Christ, 6400 Oak Hill Rd on Thursday June 15th.
In lieu of flowers memorial contributions could be made to The Vanderburgh County Humane
Society or Bethlehem United Church of Christ.
Condolences may be made online at www.sunsetevansville.com.
Published in Courier Press from June 14 to June 15, 2017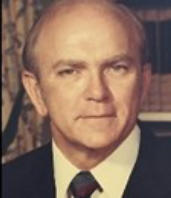 Donald R. Julian, 86, passed away at his home on November 7, 2017.
He was born on January 14, 1931, in Evansville, Ind., to the late James L. and Selma E.
(White) Julian.
Donald graduated from F.J. Reitz High School and Evansville College. He was a veteran of
the U.S. Navy.
He worked in the trust department at Old National Bank
and was a real estate broker.
Donald was a certified apartment manager with Horizon
Homes. He was very involved in many Barbershop
Quartets which were his pride and joy.
Donald was a lifetime member of the Downtown Optimist
Club. He served as President in 1986 – 87 and again in
2007 - 2008. Don also served on their board of directors
several terms. His thoughts, opinions, and advise was
always welcome.
Donald was the Downtown Optimist Club's resident
singer. When ever birthday songs were sung, Don
would lead them.
He also earned his 60 year membership pin through his involvement at SPEBSQSA.
Donald was preceded in death by his parents; and brothers, Jerry and Lawrence Julian.
He is survived by his wife of 60 years, Martha Julian; son, Bruce (Debbie) Julian; daughters,
Sandy Julian, Lisa (Lester) Doyle; grandchildren, Seth Bock, Connor Doyle and Caleb Doyle;
brother, James T. (Carol) Julian, of Vacaville, Calif.; sister and brother in-law, Corliss and Larry
Fenimore, of Albuquerque, N.M.; and brother and sister in-law, Nelson and Suzanne Eskridge,
of Sacramento, Calif.
A funeral service was held on 10 a.m. Tuesday, November 14, 2017, at Alexander East
Chapel, officiated by Lester Doyle, with burial in Oak Hill Cemetery. Friends visited on
Monday, November 13, 2017, from 4 to 8 p.m. at the funeral home.
Memorial contributions may be made to the Downtown Optimist Club, The Salvation Army and
The Barbershop Harmony Society of Harmony Foundation.
Published in Courier Press on Nov. 10, 2017